How to deal with difficult aspects of your job
Author Molly Edwards
​
Chances are someone out there is dealing with the same issues you are. We all have difficult aspects of our jobs and some may prove to be more challenging than others. It is estimated we spend more than 90,000 hours at work over our lifetimes, so it is inevitable the difficulties we face at work will spill over and have a significant impact on the quality of our lives. So, whether the hardest part of your job is task related or environment related, read below for some helpful tips on how to deal with it.
​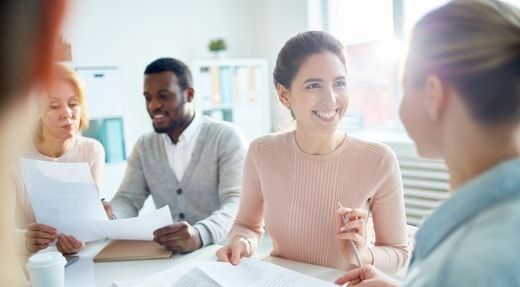 ​
Stick to your routine
Control the comfort times of your life (wake up same time each morning, work out every day, have your meals at the same time, go to bed at the same time etc)

This allows you to focus only on what you can control and reduces attention on external uncontrollable factors. This will assist with reducing stress that occurs through the difficult parts of your job and make you feel like you are still in control of your situation.

The healthy habits you have developed will keep you energised and provide you with confidence to confront problems.

Stay positive
When you are facing tough times at work, try and look for the silver lining, even if it seems insignificant.

Through trying to find the positive in a negative situation, you can reduce the stress and anxiety that might overwhelm you during the difficult aspects of your job.

Learn from failures and past struggles
Johnny Cash once said, "You build on failure, you use it as a steppingstone; close the door on the past and don't let it use any of your energy." It is vital to remember that you cannot change the past, you can only learn from it. Remember that you have gone through hard tasks at work previously and have overcome them, continue to push through and do not give up! Remember any tools or habits you have used previously that will allow you to overcome the situation.

What is your why?
Remember why you chose the career you have. Was it for financial gain, family reasons or is it a passion? Whatever it may be, continuing to remind yourself why will hopefully provide you with the motivation necessary to tackle the hard aspects of work head on.
​